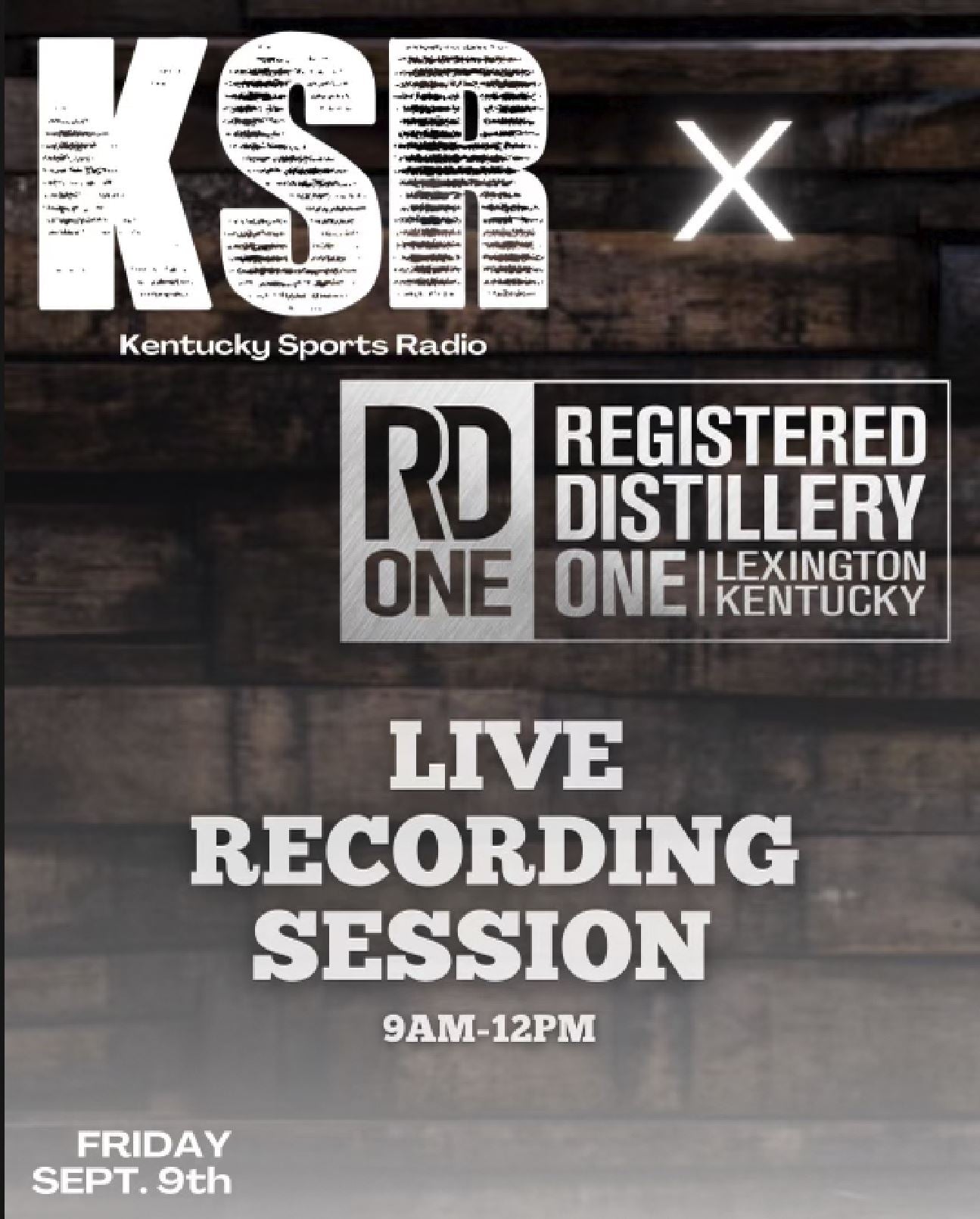 Kentucky's best podcast feature Matt Jones will have a live show from RD1 Spirits Tasting Room/Gift Shop on Friday September 9th from 9:00am - Noon. The show is open to the public. Come out and see the show live the day before UK travels to Florida. 
1170 Manchester St, Lexington, KY.
The following day, RD1 is launching 2 new bottles, a Kentucky Straight Bourbon and a Kentucky Straight Bourbon Finished with French Oak at 5pm on Saturday September 10th. Come be one of the first to get your bottle and stay and watch the UK game at the bar and tasting room.