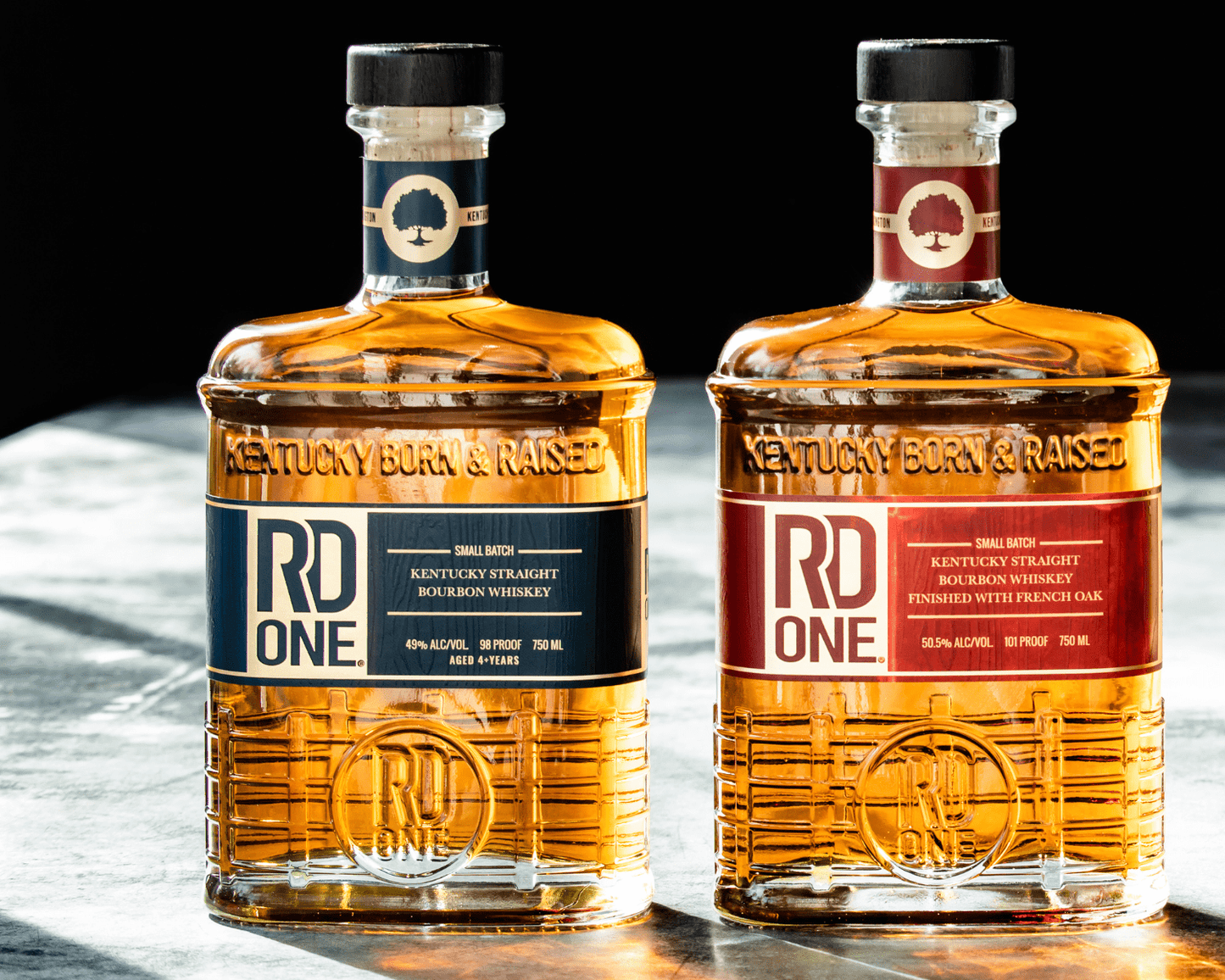 RD1 Spirits Expands Bourbon Distribution to Indiana
Craft brand expands leadership team with alcohol beverage veterans
LEXINGTON, KY (March 14, 2023) – Lexington-based RD1 Spirits announces its expansion of bourbon distribution to Indiana through Republic National Distributing Company (RNDC), representing the brand's growth beyond its home state of Kentucky.
"Indiana is a big first for us," said Mike Tetterton, chief executive officer of RD1 Spirits, which was founded in 2020 to celebrate meaningful firsts in our lives, including Lexington's first federally registered distillery established in 1865. "We are proud to begin our expansion with RNDC into Indiana and look forward to introducing our unique 'Bluegrass Glory' bourbon tasting experience."
RD1 is launching with two small batch bourbons in Indiana, both aged for more than four years:
In addition, RD1 has announced the addition of some heavy hitters to its leadership team with industry veterans to support sales, product development, finance and marketing:
Marc Lohnes, Chief Sales and Marketing Officer, brings 46 years of wine and spirits experience. He started his career with E & J Gallo Winery where he spent 24 years working closely with domestic and international retailers and wholesalers. Since then, he's been helping introduce growing brands (Golden State Vintners, Oak Ridge Winery, Belfour Spirits and Thomas Allen Wine Estates) to new markets to dramatically increase not only sales but also brand value.
Don Hardwick, Director of Product Innovation, has four decades of experience in supply chain, packaging consulting and spirit acquisition integrations. He spent the majority of his career with Beam Inc. in management leadership roles, including VP of Global Supply Chain and VP New Product Commercialization. Now, he is focusing his efforts advising craft startups. 
Don Rodgers, Financial Brand Advisor, also has 40 years of experience in the distilled spirits industry, focusing on accounting and business development. Like Hardwick, he spent significant time with Beam Inc., managing all North American plants and overseeing budgeting and cost of goods standards for more than 30 years. Upon retirement, he saw the need for financial business advisory for craft distilleries. Since then, he has helped grow 150 brands throughout the United States.
Elizabeth Cornelius, Director of Marketing, marries 20 years of PR agency experience with wine and spirits marketing expertise. She brings a keen understanding of state nuances for alcohol beverage marketing and the creativity to help brands differentiate themselves through a strategic media mix.
About RD1 Spirits
Based in Lexington, Kentucky, RD1 Spirits exists to explore the bourbon frontier. Lexington entrepreneurs founded the company in 2020 to help give life to the stories of Lexington's bourbon firsts, namely its first federally registered distillery, established in 1865. RD1 is paving its own path, focusing on Kentucky Straight Bourbon and its interaction with various wood finishings in barrel. Please visit our Store Locator to find where to purchase RD1 Bourbon. For more information on this growing brand, visit RD1spirits.com and follow @rd1spirits on Facebook and Instagram.